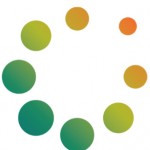 Happy New Year! Thanks for taking the time to visit, read, comment on, and share some of my thoughts from the last year.
2012 was a great year and I look forward to building on it 2013. Below are the Top 12 posts from 2012, measured by direct traffic to this blog (not counting syndicated links and traffic).
I look forward to continuing to learn and share with each of you in the next 12 months.

(1) Toothpaste, toilet paper, white matter, and jam: Clues for better decision making
(3) Trust: It Matters (More than you Think)
(4) The Digitization of Everything: From Long Tail to Mass Disruption
(5) Which CRM Software Is Best?
(6) How Social Technologies contribute to a Better Customer Experience
(7) Creating Measurable Business Value through Social Collaboration
(8) Optimizing the Full Spectrum Of Customer Interactions
(9) Leveraging Social Business Gamification for Organizational Flow
(10) Movements, Mashups, and Metamorphosis: The Rewiring of Institutions
(11) Exploring new frontiers of real time customer feedback
(12) Global CEOs chart the course into unchartered waters for the Next Generation Enterprise

What's your favorite or most popular post from this past year (from this blog or anywhere)? What would you like to see more of in 2013?