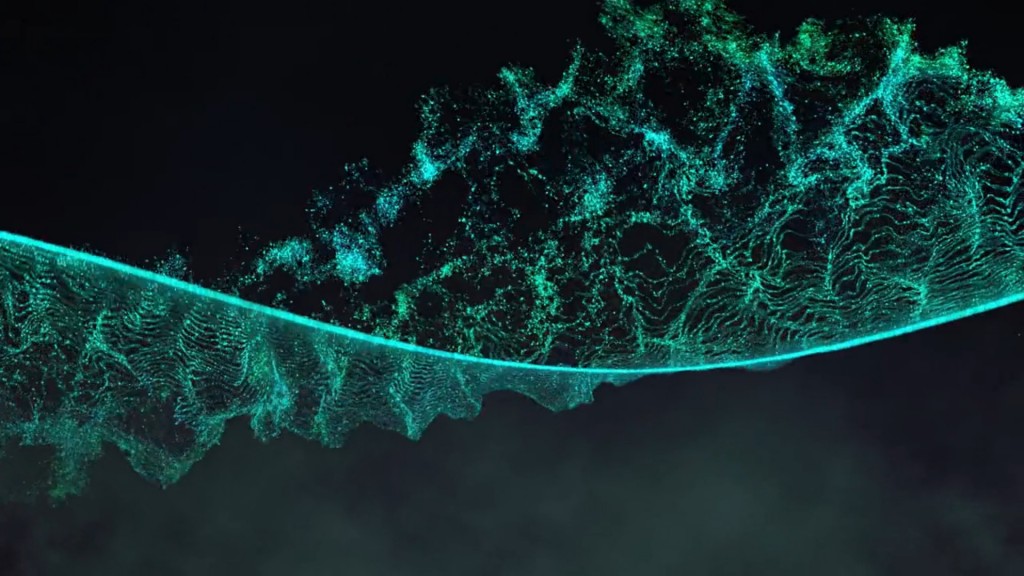 Billions of decisions are being made in organizations as you're reading this blog post; Strategic decisions. Hiring decisions. Purchasing decisions. Technology decisions.
The cumulative impact of today's decisions will impact the success of organizations in the coming weeks, months, years, and decades.
These decisions are being made within a cauldron of change; where roles are colliding into each other, boundaries are disintegrating, companies are morphing into platforms, and platforms are expanding into broader ecosystems. It's an environment where once dominant mega-corporations shrink into bankruptcy or niche players, or extend their reach into adjacent markets.
This understated complexity makes it difficult to lead and to make good decisions at scale, consistently across an organization.
But regardless of what your organization does today, or will do, there are three bedrocks that will power successful organizations in the future – Data, Algorithms, and Analytics. This understanding should help to frame the context by which decisions are made.
Data
Data is the fastest growing raw material in the world. Paradoxically, at least from a ratio perspective, insights are perhaps becoming more scarce.
We recognize that the physical world is made up of atoms, and that the digital world is made up of bits. It is the merging of these two worlds that will spark the greatest inventions and will govern our world for the coming years.
The costs of excavating more data are plummeting as sensors of myriad types and capabilities are approaching free, creating the capability to extract data associated with the atomic and sub atomic levels of the physical world. The cost of collecting and storing that data is also plummeting. The cost of analyzing vast amounts of data is also falling – all of these dropping exponentially as I've highlighted multiple times on this blog and in my presentations.
While data has always played a key role in decision making, we now have much more of it. Like the world of gaming has progressed from Atari's Combat to immersive multi-player virtual world environments, so has our understanding of the world around us.
Analytics
The assimilation and collection of lots of data is not only worthless but overwhelming and time consuming if you can't make sense of it. It doesn't take much data to overwhelm the processing capability of humans and this is where the role of analytics come in. From brands monitoring real time sentiment across thousands of social mentions, to throughput of manufacturing equipment, to real time athletic performance, the importance of world of analytics is exploding (often into new domains and in ever more granular detail).
Traditionally, analytics have been useful for analyzing actions that have happened in the past (largely known as descriptive analytics). Applying new predictive models have been able to take these historical analytics and extrapolate probabilities of what might happen in the future. Prescriptive analytics take these probabilities and filter them further provide recommendations on one or a few options about what action should happen next.
Algorithms
Increasingly powering the world of analytics (and the world at large) are algorithms, which are simply a pre-defined set of steps that perform a function. The increase in computing power has made algorithms increasingly powerful as huge amounts of processing can now take place in milliseconds. Cancer research that used to take months can now be done in hours. Previously undetected fraud can now be detected within minutes. Most of the world's financial transactions are now executed by complex algorithms that are constantly adjusting.
Algorithms both threaten existing jobs and simultaneous provide the opportunity for unprecedented reach and scale by extending and amplifying capabilities.
Applying algorithms makes the job of one to solve one problem obsolete, but contain the power to scale the abilities of one focused burst of problem solving into unlimited scenarios.
The power of Data, Analytics, and Algorithms coming together
Earlier this week, a NY Times article featured a story about how several technology startups were trying various ways to automate the hiring process, citing the high inefficiencies in traditional corporate hiring. Humans make many mistakes, which costs billions in lost productivity and unhappy workers.
You've undoubtedly heard about Netflix leveraging its vast troves of subscriber watching data to inform the decision to produce House of Cards to seemingly raving success.
It is the vast combination of data, analytics, and algorithms that determines what's in your Facebook feed and who LinkedIn recommends that you connect with.
But what if your business doesn't run on a data rich platform?
And this is what brings us back to our original point about decisions. The decisions about strategy, spending, and hiring are being made through many different lenses. The default is to look at the issue through the traditional lenses of the same supply chain, the same distribution channels, the same org chart, and the same competitive landscape.
As atoms and bits collide and merge in the world around us, every company will look more like the digital natives that we all recognize. Data about customer behavior and correlations to other data sets will reveal new insights and discoveries that we didn't know existed before. These discoveries will drive different decisions, and will determine the success of those who are making them.
When your closet uses algorithms to recommend what you should wear based on large amounts of data about your previous behavior, your preferences, the weather, your destination, and who you'll be spending the evening with, the retail apparel industry will change. Or perhaps, we won't even have a closet full of clothes, but rather a small set of infinitely modifiable clothing elements – similar to the Shift Sneakers prototype for shoes.
Because whether they are decisions made in the home, in the office, algorithms will help us make those decisions with increasing precision and accuracy, based on the data that is collected and analyzed.
Each of these bedrocks as a standalone have some value, but it is the value of them coming together where the value is multiplied several fold. Most research has shown that the increase in the accuracy of models comes from more data, not necessarily from better algorithms. This is broadly based on the fact that often more data reveals patterns directly, where algorithms are limited to the theories associated with the creator(s) of the algorithms. While, this isn't nearly as black and white as it seems, it highlights the importance of gathering more data to better inform the models and algorithms.
Merging Atoms and Bits
If you are not accelerating the merging of atoms and bits in and around your organization (and it's broader ecosystem), you may be late. However, if your industry is not yet thinking about these changes, you may have a great opportunity for first mover advantage. Are your products connected and "aware" of what's going on around them? Is the "frictionless" collection of data and continuous feedback built into your value chain?
The era of "dumb" (disconnected) products is coming to an end. Products of the future will not create the most value for organizations when they're sold, but as they're deployed in the real world with an ability for continuous monitoring and feedback, and can be regularly updated and modified (like Tesla does with it's cars) for the benefit of their users.
Products of the future will not only provide value as a standalone product that performs a task or function, but it will connect with other products in its environment, provide data to its owners, producers, and partners, and analytics and algorithms will recommend or determine the next best action for any of the things or people that it's connected to.
How will that change the economics by which your organization is operating? How does this adjust the model and levers by which you operate?
Data, analytics, and algorithms will help leaders make better decisions. One of the best decisions they can make today is to invest in an infrastructure that collects more data, provides better analytics, and leverages algorithms to amplify the reach, scale, and automation of positive feedback loops for their organizations.
This post is brought to you by The CIO Agenda.
The views and opinions expressed herein are my own and do not necessarily represent the views and opinions of KPMG LLP.