This week, I a appeared as a guest on the Intel Transform IT show. The host, Charles Araujo is the CEO of the IT Transformation Institute, and author of "The Quantum Age of IT".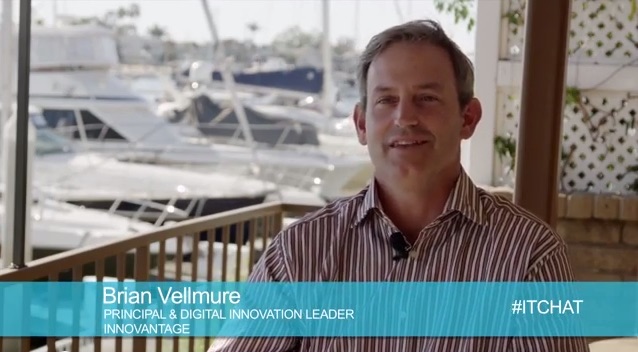 Charles invited me to speak for a few minutes about my views of the Future of IT. In the 20 minute conversation (below), we covered a multitude of topics including:
– How football coaching advice in college gave me a valuable frame of reference for my career
– The early days of Yammer – and how it sparked a new trajectory for me
– The required evolution of IT Skillsets
– How the ocean and surfing provides a metaphor for today's business climate
– How technology is consuming roles, functions, and activities and where new value levers lie
– The assault of exponential change and what it means
– Why line of business leaders are desperate for a new generation of IT leadership
– The dissolution of titles and roles and the importance of constant reframing
– The importance of constructing new value propositions
– What I would do if I started a job as a mid level IT executive tomorrow
– Why I believe you should "Screw the corporate ladder"
– Continual reinvention is a mandate, not an option
– My one piece of advice to IT leaders
Please enjoy. I look forward to your feedback.