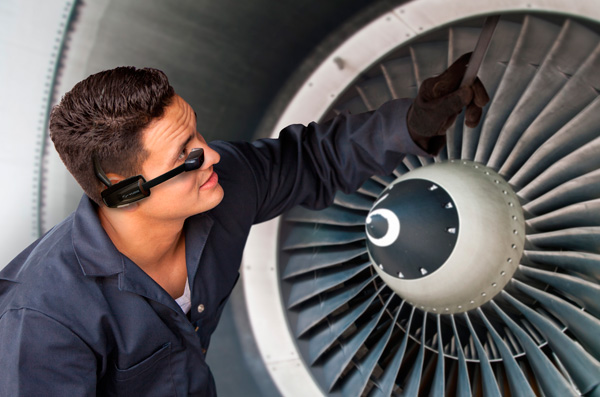 In my last post, I highlighted the imminent penetration of wearables into society, considering some of the broader implications.
In this post, I'd like to narrow in a bit on the topic of wearables in the enterprise, and the implications this will have on the CIO.
Currently, CIOs are faced with managing a growing tension – with each side pulling against the other. Their mandate: Enabling and unleashing new opportunities for innovation while simultaneously expanding and securing the infrastructure to support it. This conundrum may only get more difficult.
Seemingly, just when CIOs were beginning to figure out how to herd cats, the cats apparently now may begin to dissolve into sand, making the CIO's grip even more elusive. Not only will there be more connected things in the near future, but the data that has already been growing exponentially will expand by many multiples.
As CIOs wrestle with the BYOD challenges, the pending rise in wearables threatens to exacerbate the issues even further.
Fortunately, CIOs have a little bit of time to prepare. Most enterprise wearable deployments haven't started in earnest yet, and most that have are in the early proof of concept stages. Another benefit to help reduce the complexity slightly is that deployments in areas such as field service, manufacturing, and warehouse automation will likely leverage corporate owned devices. This will give CIOs (at least early on) the authority to take a managed, company led approach to deployment. While the possibilities and implications are vast, there are some tangible emerging use cases in the enterprise that seem to be gaining the most traction.
The Low Hanging Fruit
The things that are crystal clear to me are the use cases for enterprises in manufacturing, and oil and gas, healthcare and field service. There's a drumbeat of the same use cases coming up over and over and over. These companies have real business metrics and ROI that they feel like they can justify spending significant money to solve these problems in the enterprise.

The reality is, there's tons of ROI with something simple like checklists that can increase efficiencies in picking and packing in a warehouse, for example. Logistics is 10 percent of the world's economy. If you can make even single-digit percentage point improvements in picking and packing in warehouses, the impact is huge. It's just that focus. It's not trying shoot for the moon or solve crazy problems right off the bat. It's about solving really simple problems to prove the technology, and then it expanding over time.

– Eric Johnsen, APX Labs vice president of business development (former head of Google Glass at Work program) in CIO interview.
These use cases can be bundled as situations where users are not at a desk and need to be using their hands for something other than interacting with a computer interface; field workers in dangerous conditions, maintenance and field service workers, doctors who are operating on a patient, or workers on the shop floor who are monitoring operations while also completing tasks with their hands.
Instead of working blindly or inefficiently, it's not hard to imagine the benefits of virtual handbooks (or other knowledge sources), augmented reality data, and/or the ability to collaborate with a colleague in a shared virtual environment enhancing the proficiency or providing huge efficiency gains.
Gartner's Angela McIntyre estimated that smart glasses could save the field service industry $1 billion per year by 2017.
The biggest challenges to occur in these scenarios will likely revolve around battery life, broadband connectivity, integration with enterprise transaction systems, and enabling the field to interact in unprecedented ways – all complex enough to take significant investment from the hardware manufacturers, interface designers, software developers, and senior leadership. Though the use cases have been defined, the hard work of real world implementation still lies ahead.
The Sea of the Unknown
The other use cases have more uncertainty surrounding them, and though the path towards wearables seems imminent, the timing and pitfalls are not quite as clear. As wearables become more prevalent for individuals, and their functionality increases, expectations of individuals to use them for corporate purposes are likely to also increase.
Security (network and data), identity, and privacy issues will undoubtedly rise. Regulatory concerns will come at some point that will force some level of compliance. Existing network infrastructure will need to be significantly enhanced to not only handle the increased load of bandwidth and connections, but also the more transient nature of wearables (ie. can they connect in the bathroom or in certain high security areas). In addition, creating new use cases, integrating legacy and cloud applications and databases for new form factors, incorporating new analytic functions and capabilities will all need to be done in order to maximize the value. There is a green field of opportunity that hasn't yet begun.
Embedded in nearly every wearable device today are a number of trackers that help to monitor information on people's habits, biometrics, and behaviors. Already, employers and insurance companies are building new programs aimed at optimizing health care costs by incentivizing users to eat right and stay healthy. It is rumored that insurance companies will in the future set their rates based on your actual behaviors and associated risk factors. Leveraging wearable eyewear and augmented reality applications in one setting might not be desired in other settings.
CIO Considerations
Undoubtedly, most CIOs are beginning to consider what wearables will ultimately mean for their organizations. But, they're likely doing so under an avalanche of pending initiatives and cost cutting exercises. Getting ahead of the curve may help the organization to capture and create more value by exercising "disruption arbitrage".
Clearly there is an imperative to consider the pending infrastructure implications:
– More mobile devices on the network
– Evolving security requirements
– New privacy issues
– New application interfaces
– New application and data integration requirements
– Etc., etc.
Capture the opportunity to develop as a Strategic Innovator
The greatest opportunity is not just to prepare for inevitable and take the traditional operational enabler role, but rather prepare the organization for the coming changes and suggest ways to leverage them for advantage.
One of the challenges that CIOs currently face is the persistent mandate (which is decreasing in value) to be the infrastructure provider and manager for the business. CIOs who are evolving to help their organizations develop closer relationships with their customers through leveraging technology are making more money and are earning a seat in more strategic conversations. The coming adoption of wearables is one potential opportunity for CIOs to imagine and demonstrate how wearables can create value for the business. Depending on your exiting relationships with your LOB (Line of Business) peers, this may be great chance to cultivate and deepen your partnership with them and senior leadership.
This post is brought to you by InnovateThink and Cisco.
IMG Credit: Vuzix